All news
Exeger and Nordic Semiconductor in partnership
Exeger and Nordic Semiconductor to demo a light harvesting rapid prototyping platform for wireless consumer electronics at CES, Las Vegas.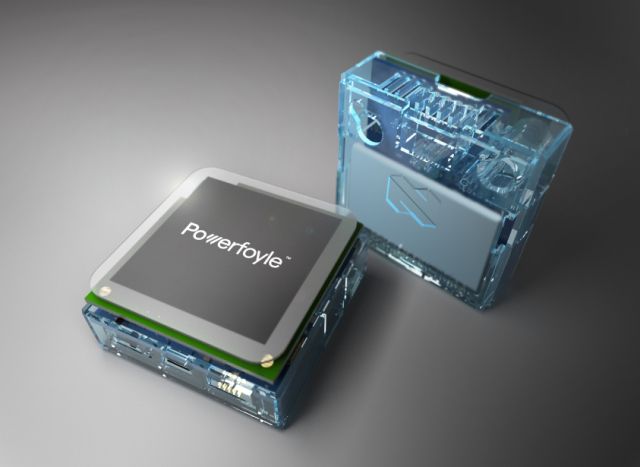 January 5, 2023 – LAS VEGAS, Nevada – Exeger, the Swedish deep-tech company behind the revolutionary solar cell technology Powerfoyle™, today announces it has partnered with Norwegian-based Nordic Semiconductor. Exeger will develop a light harvesting add-on to the Nordic Thingy:52, Thingy:53 and Thingy:91 prototyping platforms for wireless Internet of Things (IoT) products, giving the platforms autonomous charging capabilities. The Nordic Thingy Powerfoyle add-on will be showcased at the Nordic booth during CES, giving a glimpse into the future of smart and sustainable electronics design.
The Thingy:52, Thingy:53 and Thingy:91 line up is packed with technology and integrated sensors for motion, sound, light, and environmental factors, it is the perfect platform for building proofs of concept and developing prototypes in a very short time. The Thingy:52, Thingy:53 and Thingy:91 collectively support a wide range of wireless protocols, including Bluetooth® LE, Bluetooth mesh, Thread, Zigbee®, and the smart home standard, Matter, as well as LTE-M/NB-IoT for cellular IoT connectivity.
Exeger's Powerfoyle photovoltaic cells harvest all forms of light and convert it into electrical energy. Powerfoyle can be produced in any shape, size, and form factor to be seamlessly integrated into any electronic device. The printed cells allow unprecedented design flexibility for OEMs and OMDs and can be incorporated into wireless IoT products with the highest design restrictions, as each cell is uniquely customizable and retrofittable to a plethora of hardware form factors. The combination of Nordic's commitment to low power consumption design and Exeger's sustainable Powerfoyle solar cell makes this the prototyping platform of choice for self-charging low power IoT electronics design.
The Nordic Thingy Powerfoyle add-on will also support a seamless integration with the Nordic nRF Cloud API allowing battery and charge data to be wirelessly relayed to product dashboards and APIs in real time. The availability of real time data will allow an adaptable power consumption design, using predictable algorithms to determine optimal ways to ration battery usage and wireless communication frequency in order to elongate battery life leading to a more sustainable product design and forgoing the need for conventional charging or costly battery replacement.
"The Nordic Thingy Powerfoyle ad-on enables a leap forward in smart and sustainable design thinking and prototyping for wireless IoT devices, from shipment trackers with infinite battery life to smart environmental sensors, and Nordic is an unparalleled partner in an industry that constantly needs to innovate with an increasing focus on sustainability." says Oscar Hemberg, Chief Product Integration Officer at Exeger.
The Nordic Thingy Powerfoyle add-on is expected to be available to select partners in Q1-2023 and is compatible with the Thingy:52, Thingy:53 and Thingy:91.
About Exeger
Exeger is a Swedish company with a unique solar cell technology that converts all forms of light into electrical energy. This material, Powerfoyle, is the world's only fully customizable solar cell. With its superior design properties, it can be integrated seamlessly into any electronics device.
Powerfoyle enhances every product it is integrated into with extended or even eternal battery life, putting the power of cutting-edge solar cell technology directly in the hands of people. Exeger is leading the way to energy independence through more sustainable and user-friendly products – with the vision to touch the lives of a billion people by 2030.
For more information visit www.exeger.com | www.powerfoyle.com
About Nordic Semiconductor
Nordic Semiconductor is a Norwegian fabless semiconductor company specializing in wireless communication technology that powers the IoT. Nordic was established in 1983 and has more than 1300 employees across the globe. The company's award-winning Bluetooth Low Energy solutions pioneered ultra-low power wireless, making Nordic the global market leader. Its technology range was later supplemented by ANT+, Thread, Zigbee, and Matter, and in 2018 Nordic launched its low power, compact LTE-M/NB-IoT cellular IoT solutions to extend the penetration of the IoT. The Nordic portfolio was further complemented by Wi-Fi technology in 2021.
For more information visit www.nordicsemi.com/