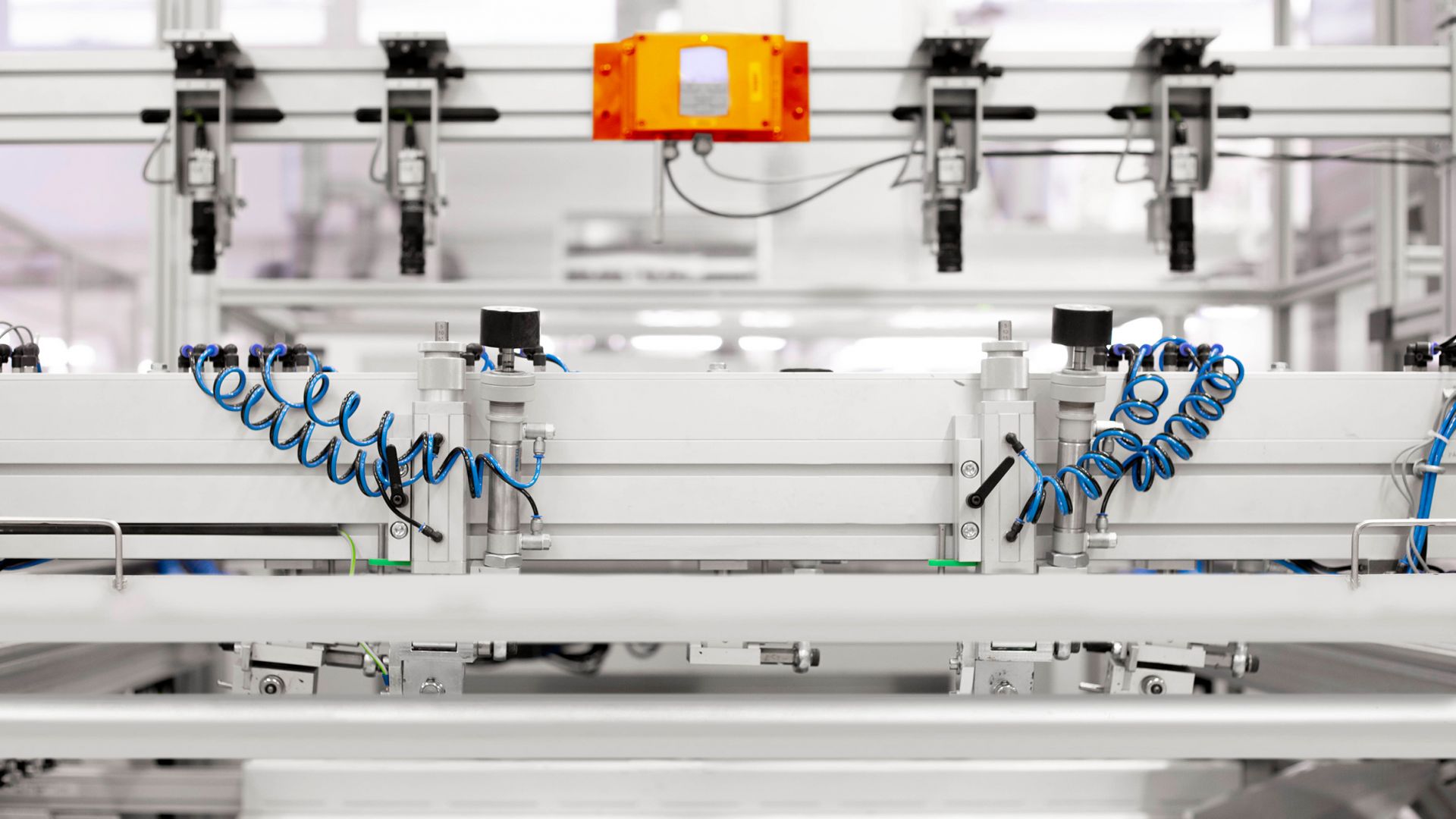 Here, we produce our solar cell material on an industrial scale, all under one roof
Tomorrow's industrial production is here.
In our factory, talents from all over the world come together with robots and advanced machinery. Here, we produce our solar cell material on an industrial scale, all under one roof.
Exeger has built a clean production site in the center of Stockholm, the capital of Sweden. With our complete ecosystem of knowledge, competences and equipment, we are creating an irreversible technology that will help transform the perception of available energy.
We want to set the standard for the modern factory. A place where science, production, and commercialization merge to create the next chapter of Swedish industry. By driving the next generation of smart and sustainable industry, located in urban areas, we are shaping a new universe for global talents to invent, engineer, and provide world-changing technology together.

"Our factory is the largest screen-printing factory for solar cell material in the world. But this is just the beginning. We are already ramping up for a second – even larger – factory to meet increasing demand from our partners and their customers."
THE FACTORY
In our factory, scientists and engineers combine their creativity and knowledge to mass produce Powerfoyle – our light harvesting solar cell material. We can produce 10 – 40 million pieces of Powerfoyle per year – in just one building. And our capacity will increase significantly once our second factory is in place.
MACHINE WORKSHOP
In our machine workshop, engineers are innovating, building, and testing new robots and machines to automize and industrialize the production of new materials. The speed of innovation is greatly enhanced by our collaboration with our strategic partners ABB and SoftBank.
THE LAB
In the lab, scientists and material experts are constantly researching new innovations. Exeger has the world's largest DSC lab with state of the art equipment and more than 35 researchers working relentlessly to develop the power density efficiency in the solar cells.
ELECTRONIC LABS AND DESIGN STUDIOS
In the electronics lab and design studio, our team integrates product development with design aesthetics to create prototypes of our solar cell material to improve people's everyday lives. The team is constantly working with field-testing and  partner collaboration to seamless integrate the material for maximum user satisfaction.