All press releases
Press release
January 11, 2023
Exeger and SES-imagotag to pioneer a sustainable approach to commerce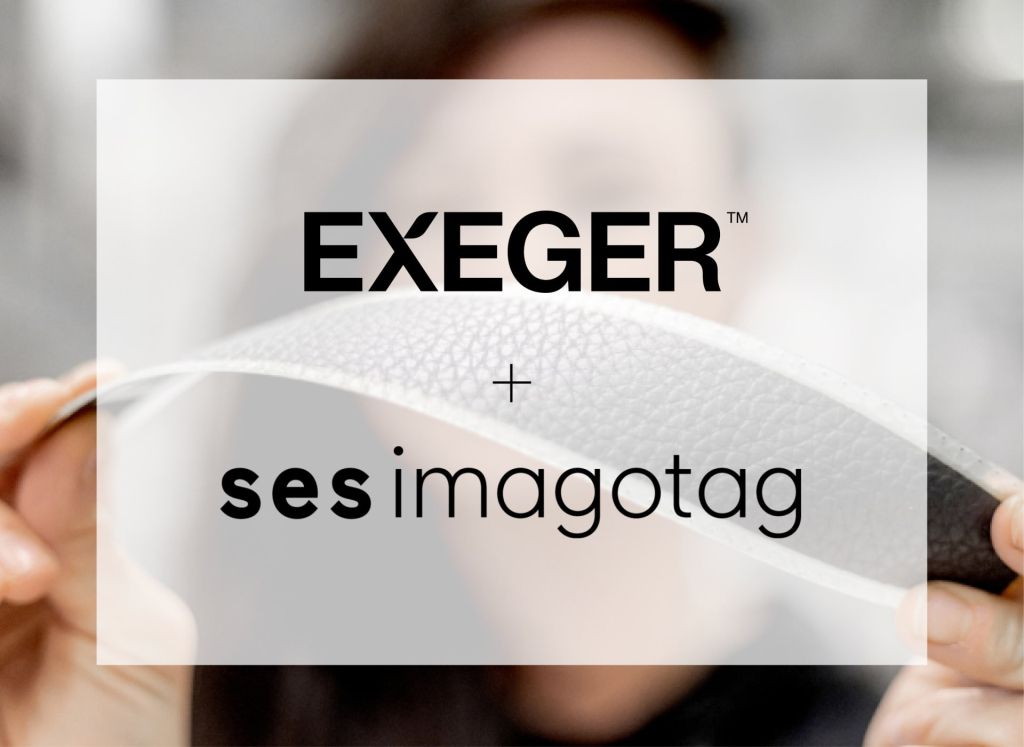 As the retail industry continues its digital transformation journey, SES-imagotag, (Euronext: SESL, FR0010282822) the global leader in digital solutions for physical retail, today announced the launch of a strategic collaboration with Exeger, the Swedish deep-tech company behind the revolutionary solar cell technology Powerfoyle™.
JANUARY 11, 2023 – PARIS, FRANCE – The objective of the companies is to set a new light-powered standard in retail. This has the potential to reduce both maintenance need and carbon footprint.
The importance of sustainability in the retail industry continues to rise. According to research from IBM and the National Retail Federation (2022), nearly 70% of consumers in the U.S. and Canada believe it is important that a brand is sustainable or eco-friendly. The study shows retailers and brands need to lead with purpose—and use technology as a differentiator—to enable customers to build their own shopping journeys. They also need to help consumers live their values through the products they buy, including how they're sourced, manufactured, and delivered.
Sustainability will also fuel innovation in the years ahead for the retail industry. With its long-standing history of pioneering new technology, SES-imagotag is today leading the charge on innovation with a purpose: creating a positive impact on society by enabling sustainable and human-centered commerce. Leading provider of solutions to modernize physical stores and streamline daily operations through digital shelves and IoT management, SES-imagotag's core pursuit is to enable a more sustainable retail. Partnering with Exeger intends to allow both companies to further explore alternative power sources for retail applications.
Andreas Rössl, CTO of SES-imagotag, comments: "We believe in the potential of combining Exeger's indoor light-charging technology and SES-imagotag's electronic labels and IoT devices to help reduce the need for batteries, which would be a major environmental breakthrough. We are looking forward to exploring this path together as we are convinced that digitizing physical retail can contribute tremendously to sustainability. With our technology, retailers are pioneers in building a low-carbon, sustainable and socially positive retail development model by harnessing the power of digital technologies."
"By integrating our ground-breaking technology seamlessly into physical stores, we believe that together with SES-imagotag, we can set a new standard by creating a more sustainable approach to commerce."

Giovanni Fili, CEO and Founder of Exeger
Powerfoyle is a new solar cell technology, invented and produced by Exeger on industrial scale using environmentally friendly, non-toxic materials. The technology, which is based on a breakthrough nanomaterial innovation, with organic dyes that convert any light energy to electrical energy. Powerfoyle has been optimized to cater to the growing IoT and smart home markets, which typically have products that are placed indoors and are primarily exposed to artificial light.
"We are always looking for markets where Powerfoyle has the potential to have a significant impact. In the retail sector there is a huge appetite for technological transformation," says Giovanni Fili, CEO and Founder of Exeger. "By integrating our ground-breaking technology seamlessly into physical stores, we believe that together with SES-imagotag, we can set a new standard by creating a more sustainable approach to commerce."
ABOUT SES-IMAGOTAG AND THE VUSION RETAIL IOT PLATFORM
SES-imagotag is a world leader in smart digital labels and IoT solutions for physical retail, serving over 350 large retailer groups around the world in Europe, Asia, and North America.
SES-imagotag has developed the VUSION Retail IOT technology platform to help retailers transform their physical stores into high value digital assets, more automated, data-driven, and connected in real-time to suppliers and consumers. VUSION improves the agility, precision, and accuracy of prices, whilst ensuring the omnichannel synchronization of prices, product information and marketing campaigns. The platform developed by SES-imagotag also optimizes in-store order preparation and restocking.
VUSION improves employee satisfaction by freeing up time from cumbersome low value-added tasks and allowing them to focus on customer service and merchandizing tasks. VUSION connects shelves to the Cloud, providing real-time accurate information on product availability and location, allowing for reduced inventory, out-of-stock, and waste, as well as improved on-shelf availability and merchandizing compliance. VUSION empowers consumers with better product, nutritional and traceability information at the shelf and enables a frictionless in-store shopping experience with features such as product search, pathfinding and cashier-less scan & pay features
SES-imagotag supports the United Nations' Global Compact initiative and has received in 2022 the Platinum Sustainability Rating from EcoVadis, the world's reference of business sustainability ratings.
SES-imagotag is listed in compartment A of the Euronext™ Paris exchange
Ticker symbol: SESL – ISIN code: FR0010282822 – Reuters: SESL.PA – Bloomberg: SES
about exeger
Exeger is a Swedish company with a unique solar cell technology that converts all forms of light into electrical energy. This material, Powerfoyle, is the world's only fully customizable solar cell. With its superior design properties, it can be integrated seamlessly into any electronic device.
Powerfoyle enhances every product it is integrated into with extended or even unlimited battery life, putting the power of cutting-edge solar cell technology directly in the hands of people. Exeger is leading the way to energy independence through more sustainable and user-friendly products – with the vision to touch the lives of a billion people by 2030.
For more information visit:
www.exeger.com
www.powerfoyle.com