All press releases
Press release
December 01, 2021
Exeger enters collaboration with Blue Tiger USA to create the world's first self-charging communication headset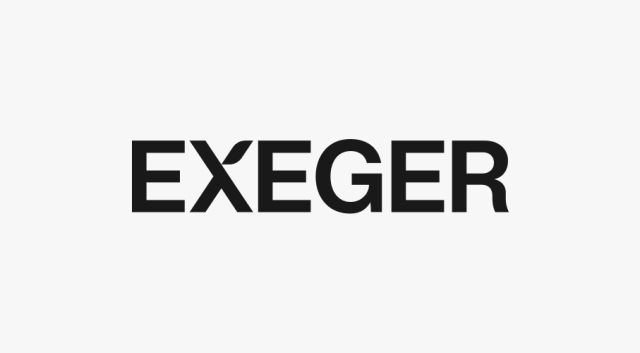 By applying Exeger's patented Powerfoyle® material, Blue Tiger's bluetooth communication headset for professional drivers, the Blue Tiger Solare, can harvest light from any source (indoor or outdoor). Powerfoyle will enable Blue Tiger Solare to self-power, without relying on traditional wired charging and will be available to purchase from April 2022. 
Exeger and Blue Tiger have both separately been selected as Honorees at the CES 2022 Innovation Awards.
NOVEMBER 23, 2021 – SWEDEN & USA – Exeger (www.exeger.com), the Swedish industrial company producing the patented solar cell material Powerfoyle, today announces a collaboration with US truck driver headset manufacturer, Blue Tiger USA (www.bluetigerheadsets.com) to create Blue Tiger Solare, the world's first self-powered communication headset for professional drivers.
The bluetooth headset is the first product from Exeger and Blue Tiger's collaboration and will be available to purchase from April 2022 in USA, Canada, and Europe. Solare will utilise Powerfoyle technology to enhance the communication abilities of truck drivers, who can be on the road for up to 14 hours a day and need to be in constant contact with dispatchers and fellow professional drivers. Solare can potentially eliminate the need for charging with a greatly increased battery life which is made possible through the implementation of Powerfoyle; a commercially available, durable, and flexible material that can be seamlessly integrated into consumer products that benefit from being self-powered.
Powerfoyle converts all forms of light, indoor and outdoor, into clean, endless energy to create self-powered products, making it the ultimate solution for truck drivers who spend hours in a cab filled with natural and ambient light. As part of Exeger's existing collaborations, Powerfoyle has been integrated into a range of products including the world's first self-charging headphones (Urbanista Los Angeles), the first self-powered bicycle helmet (POC Omne Eternal), as well as in the recently announced Adidas Headphones by Zound Industries.
In addition, both Exeger and Blue Tiger have been selected as an Honoree at the Consumer Electronics Show (CES) 2022 Innovation Awards, an annual competition honoring outstanding design and engineering in consumer technology products. Exeger's Powerfoyle material is being honored within the Sustainability, Eco-Design & Smart Energy category, and Blue Tiger's Solare headset will feature within the In-Vehicle Entertainment & Safety category. Both companies' products will be showcased at CES in Las Vegas in January 2022.
"It's an exciting time for Exeger as today we are celebrating both our collaboration with Blue Tiger and our CES Honoree award for the product we are launching together," comments Giovanni Fili, CEO and founder of Exeger. "In 2021, Exeger broke through commercially and launched several world firsts in different markets. It is incredible to see the latest product recognized for its potential on such a large scale. Our announcement with Blue Tiger is an important step in bringing Powerfoyle into new markets and a wider range of electronic devices. CES 2022 is just around the corner and we are looking forward to showcasing Powerfoyle's integration into the Solare headset and a number of previously announced products that will be present at the show next year."
Chantal Saah, CEO and co-founder of Blue Tiger USA said, "We are thrilled to be launching this groundbreaking innovation so that professional drivers can travel even more safely without worrying about the distraction and potential accidents caused by plugging in their headset to be charged while driving.  Moreover, with the Blue Tiger Solare headset, the driver will always have access to important weather alerts, accidents ahead, their dispatcher, fellow drivers, friends, and loved ones. Truck drivers will never have to remember to charge their headset or worry if their headset has sufficient battery. "Exeger's collaboration with Blue Tiger marks the first step into the communication headset category. The Solare offer the perfect solution with unique capabilities thanks to Powerfoyle," adds Giovanni Fili. "Truck drivers rely on communication devices to keep them connected at all times while on the road. The combination of our tech and Blue Tiger's expertise in the space will now greatly benefit professional drivers with clean, endless energy integrated into their headsets."
Exeger's entry into the trucking industry (which is set to reach $2.7 Trillion by 2026), and the broader next-generation communication device sector (reaching $532.1 Billion by the Year 2027), marks the beginning of a new era where the need to charge products using via cable will soon become obsolete.
about exeger
Exeger is a Swedish company with a unique solar cell technology that converts all forms of light into electrical energy. This material, Powerfoyle, is the world's only fully customizable solar cell. With its superior design properties, it can be integrated seamlessly into any electronic device.
Powerfoyle enhances every product it is integrated into with extended or even unlimited battery life, putting the power of cutting-edge solar cell technology directly in the hands of people. Exeger is leading the way to energy independence through more sustainable and user-friendly products – with the vision to touch the lives of a billion people by 2030.
For more information visit:
www.exeger.com
www.powerfoyle.com
about blue tiger
Blue Tiger USA is a manufacturer of over-the-head Bluetooth headsets and accessories designed specifically for professional drivers. Our driving focus is excellent customer service and quality products, which are in line with our mission statement: "To help professional drivers live safer and happier lives while travelling on the road.
For more information visit:
www.bluetigerheadsets.com