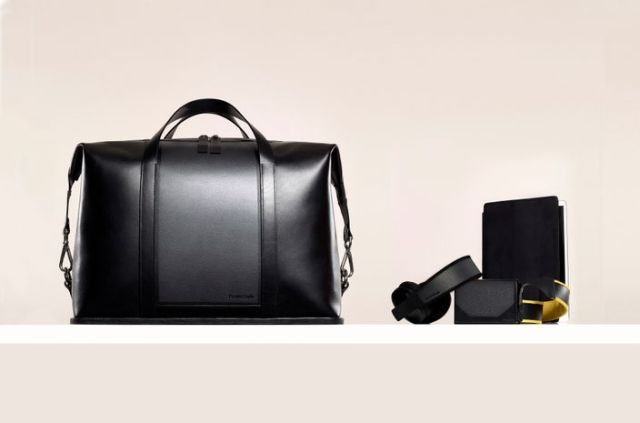 Exeger partners with OSM Group to establish the integration process of its patented solar cell material, Powerfoyle, into a wider group of consumer electronics products and engineered soft goods.
JUNE 3, 2021 – STOCKHOLM, SWEDEN – As Exeger ramps up its production of Powerfoyle, OSM Group has been and will continue be an important partner. OSM will support Exeger's customers outsourced production and expansion of the capabilities for how the solar cell material is seamlessly integrated into consumer electronics, other industry segments and product categories.
Exeger (www.exeger.com), the Swedish company which produces Powerfoyle, a groundbreaking solar cell material which converts any light into electrical energy, today announces its partnership with OSM Group, a full-service ODM, to assist Exegers' customers with consumer-driven design, product development, scalable mass production, and supply chain management solutions.
The partnership means that OSM Group will support Exeger, and its future customers, with the design, development production, and integration of the solar cell material into consumer electronics, smart home, smart workplace, and IoT spaces.
This year, Exeger has initiated its commercial breakthrough, following the successful launches of two consumer products (a self-charging bike helmet with POC and self-powered headphones with Urbanista), and a recent USD 38 million investment which will be used to start building its second factory in Stockholm and enable the company to increase manufacturing capacity tenfold by 2023. The partnership with OSM Group means that Exeger can reach and serve a broader array of markets and customers sooner and accelerate its goal of the mass adoption of Powerfoyle technology.
"Exeger's vision to touch the lives of a billion people by 2030 can only be reached through partnerships with strong, strategic global partners," comments Giovanni Fili, CEO and Founder of Exeger. "OSM Group is a key player in the consumer electronics industry and we are thrilled to be partnering with such an experienced and innovative ODM. This is of great importance in our sales strategy and we see a natural accelerated growth and reach through this long-term partnership."
"We are humbled by Exeger recognizing our capabilities and very excited for our partnership with Exeger, allowing us to support Exeger's and our customers by using and deploying our unique expertise in combining engineered soft goods and electronics into innovative and exciting products", says OSM Group CEO Patrik Agren.
about exeger
Exeger is a Swedish company with a unique solar cell technology that converts all forms of light into electrical energy. This material, Powerfoyle, is the world's only fully customizable solar cell. With its superior design properties, it can be integrated seamlessly into any electronic device.
Powerfoyle enhances every product it is integrated into with extended or even unlimited battery life, putting the power of cutting-edge solar cell technology directly in the hands of people. Exeger is leading the way to energy independence through more sustainable and user-friendly products – with the vision to touch the lives of a billion people by 2030.
For more information visit:
www.exeger.com
www.powerfoyle.com