All press releases
Press release
April 15, 2021
Exeger partners with Urbanista to launch the world's first self-charging headphones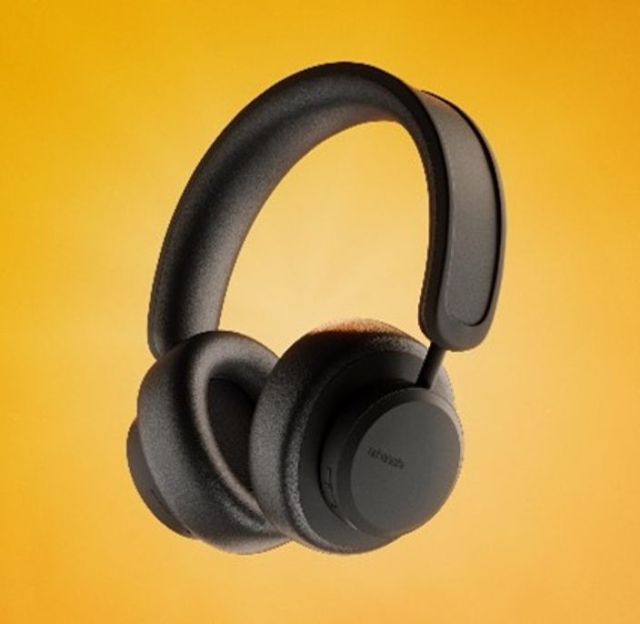 Exeger's recent partnership with Urbanista signifies the beginning of a new era and a world first self-powered headphones; driven by a demand from the conscious consumer.
APRIL 15, 2021 – STOCKHOLM, SWEDEN – Exeger, the Swedish industrial company today announces their partnership with Urbanista (www.urbanista.com), the Swedish lifestyle audio brand. Together they are launching the Urbanista Los Angeles, a noise-cancelling, wireless and self-powered headphone, to give the listener an infinite music experience.  
Exeger's Powerfoyle is a ground-breaking solar cell material that converts all forms of light into electrical energy. Powerfoyle is seamlessly integrated into the Urbanista Los Angeles headphones, powering them with clean endless energy from the ambient light around you, both indoors and outdoors. 
The partnership, which marks a world-first within consumer electronics, is part of a wider commercial breakthrough for Exeger's patented solar cell technology. After a decade of research and development at the Exeger facilities in Stockholm, Sweden, this product launch marks the beginning of a new era for truly wireless products. Exeger and Urbanista's partnership has resulted in a product that fundamentally improves the user-experience, ushering consumers toward a world where your favorite gadgets are always charged.
"This is the spark that will ignite a revolution in consumer electronics," comments Giovanni Fili, founder and CEO of Exeger. "It's the start of a new era where people can enjoy self-powered products that are always on. The collaboration with Urbanista is a perfect match and it's incredible to see Powerfoyle integrated into a product with such a high standard for design and focus on the user experience. With this, wireless and self-powered headphones will become the new normal."
Anders Andreen, Urbanista CEO continues, "At Urbanista we are continually working to innovate and deliver products for a life lived in full motion. We are incredibly proud to work with Exeger. Their class leading Powerfoyle technology allows us to bring a world first product and experience to market with the Urbanista Los Angeles. We believe this is the dawn of a new era, one where the products we use every day are powered by light."
"Consumers increasingly expect their personal electronics to be wireless" says Giovanni Fili, "but products are only truly wireless if they are self-powered. We have invented and brought to market an irreversible technology that will change the perception of available energy. I strongly believe that once users experience the freedom of endless energy, there's no way we're going back to plugging a USB charger into the wall."
Exeger also announced its partnership with POC, a leading Swedish manufacturer of helmets, eyewear, body armour and apparel, earlier this year, to launch the Omne Eternal self-charging cycling helmet, showing that the demand for wireless products, in several categories, is already on the increase.
Through strategic partnerships with leading companies, Exeger will continue bringing its innovation to the global market in 2021, with the aim to improve the lives of a billion of people.
Consumers can sign up for a notification when the Urbanista Los Angeles becomes available for pre-order at www.urbanista.com
about exeger
Exeger is a Swedish company with a unique solar cell technology that converts all forms of light into electrical energy. This material, Powerfoyle, is the world's only fully customizable solar cell. With its superior design properties, it can be integrated seamlessly into any electronic device.
Powerfoyle enhances every product it is integrated into with extended or even unlimited battery life, putting the power of cutting-edge solar cell technology directly in the hands of people. Exeger is leading the way to energy independence through more sustainable and user-friendly products – with the vision to touch the lives of a billion people by 2030.
For more information visit:
www.exeger.com
www.powerfoyle.com
about urbanista
Urbanista was born in 2010 in Stockholm, Sweden out of love for cities and urban life. Our products are rooted in Scandinavian design tradition and inspired by music, arts, fashion and urban culture. We believe that lifestyle audio products should not only sound great, but also look good. Today, our products are available in over 90 countries, and sold in 30,000 stores worldwide. 
For more information visit:
www.urbanista.com