All press releases
Press release
October 06, 2021
Technological leap expands Exeger's addressable market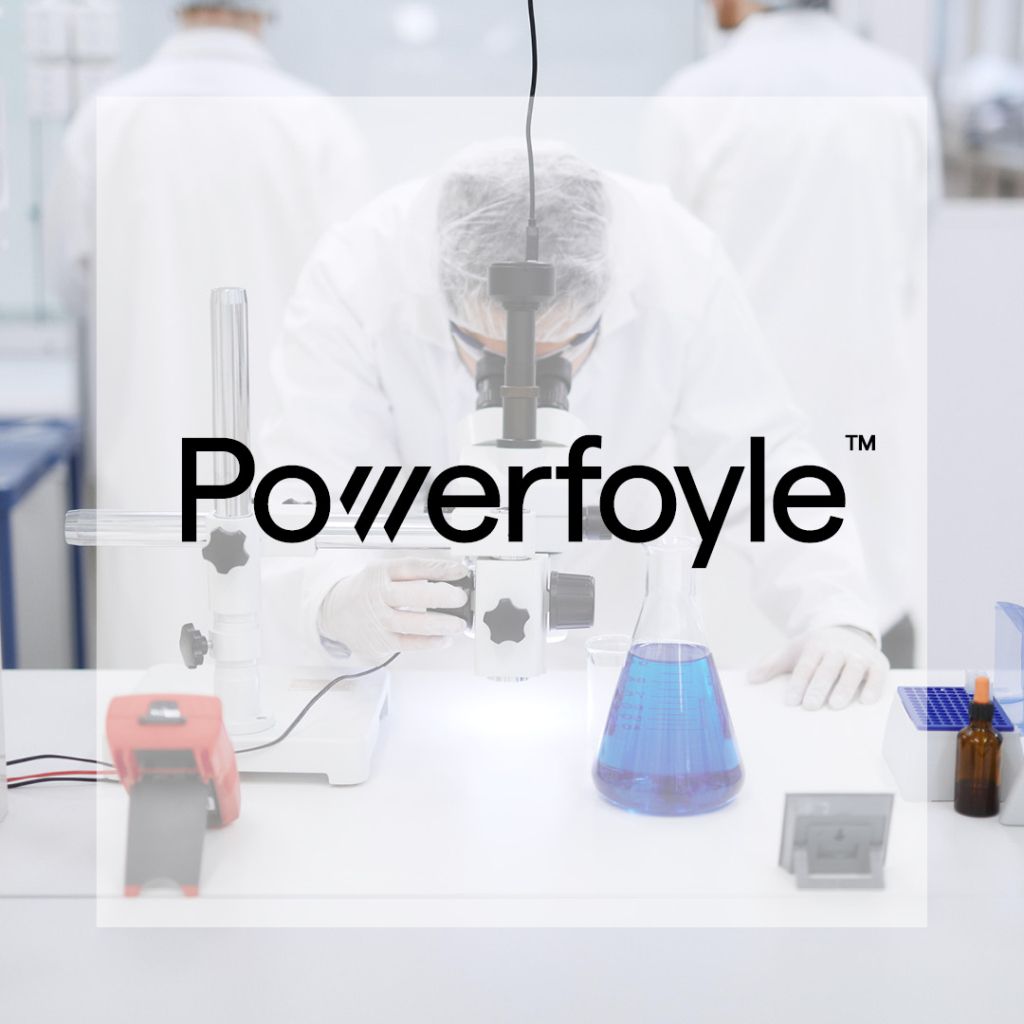 OCTOBER 6, 2021 – STOCKHOLM, SWEDEN – Exeger (www.exeger.com), the Swedish company producing the patented solar cell material Powerfoyle, announces a technological breakthrough resulting in a 50% increase in indoor efficiency. This will greatly widen the addressable market and allow Exeger to offer their customers increased functionality for indoor applications within the IoT, smart home, smart worker, and consumer electronics markets. This industrial breakthrough is expected to be ready for customer integration in the second half of 2022. Powerfoyle is invented, designed, and produced by Exeger at their factory in downtown Stockholm.
In October 2020, the Exeger R&D team made record low-light solar cells with a proprietary chemistry optimized for indoor environments. To industrialize the technology during 2021, an extensive development program was launched. A new state-of-the-art organic chemistry laboratory was built and expert researchers were recruited to strengthen the team. The lab was equipped with the same type of machines that have already been tested and validated in the factory. This streamlined the production process and allowed the team to achieve the goal three months ahead of schedule. The result is an industrially validated technological platform for Powerfoyle with 50% increased efficiency in indoor environments where low light levels are common while keeping the unique features of the Powerfoyle technology.
Exeger can now offer its customers two versions of their solar cell technology – Powerfoyle Hybrid and Powerfoyle Indoor. Powerfoyle Hybrid is already commercially available and used in products like the Urbanista Los Angeles and the POC Omne Eternal. Hybrid is the optimal starting point when the user will be active in a variety of environments and light conditions. The new technological platform Powerfoyle Indoor is optimized for low light levels, thereby making it perfect for products where the expected use case is primarily indoors. Both versions of Powerfoyle can be seamlessly integrated into customer products thanks to the customizable features ranging from free-form shape, textures, thickness, and finish. Powerfoyle Indoor is expected to be ready for customer integration in the second half of 2022.
Dr Henrik Lindström, Chief Technology Officer of Exeger, explains "The research universe at Exeger is vast with endless potential to explore all facets of the Powerfoyle technology. This new technological breakthrough is based on proprietary components developed and produced in-house and industrially validated in our factory. We constantly push for efficiency improvements and optimize our technology for different light spectra and light intensities in order to maximize our impact on both the products and the planet. In parallel, we continuously improve several aesthetic features. Examples include the leather texture we developed last year and currently we're focusing on bringing different colors from lab to mass production."
Giovanni Fili, Founder and CEO of Exeger, says "Powerfoyle is now better than ever! We have in recent years seen a boom in the IoT and smart home markets. So last year, when the pandemic slowed down the commercial activities and projects with our partners, we made the strategic decision to focus and intensify our efforts to industrially validate our Powerfoyle Indoor – a new technological platform allowing us to dominate the indoor market. I am impressed, although not surprised, by this incredible breakthrough the Research and Development teams have accomplished in little over a year. This will greatly increase the addressable market bringing an even larger number of self-charging products to the IoT and smart homes space."
about exeger
Exeger is a Swedish company with a unique solar cell technology that converts all forms of light into electrical energy. This material, Powerfoyle, is the world's only fully customizable solar cell. With its superior design properties, it can be integrated seamlessly into any electronic device.
Powerfoyle enhances every product it is integrated into with extended or even unlimited battery life, putting the power of cutting-edge solar cell technology directly in the hands of people. Exeger is leading the way to energy independence through more sustainable and user-friendly products – with the vision to touch the lives of a billion people by 2030.
For more information visit:
www.exeger.com
www.powerfoyle.com