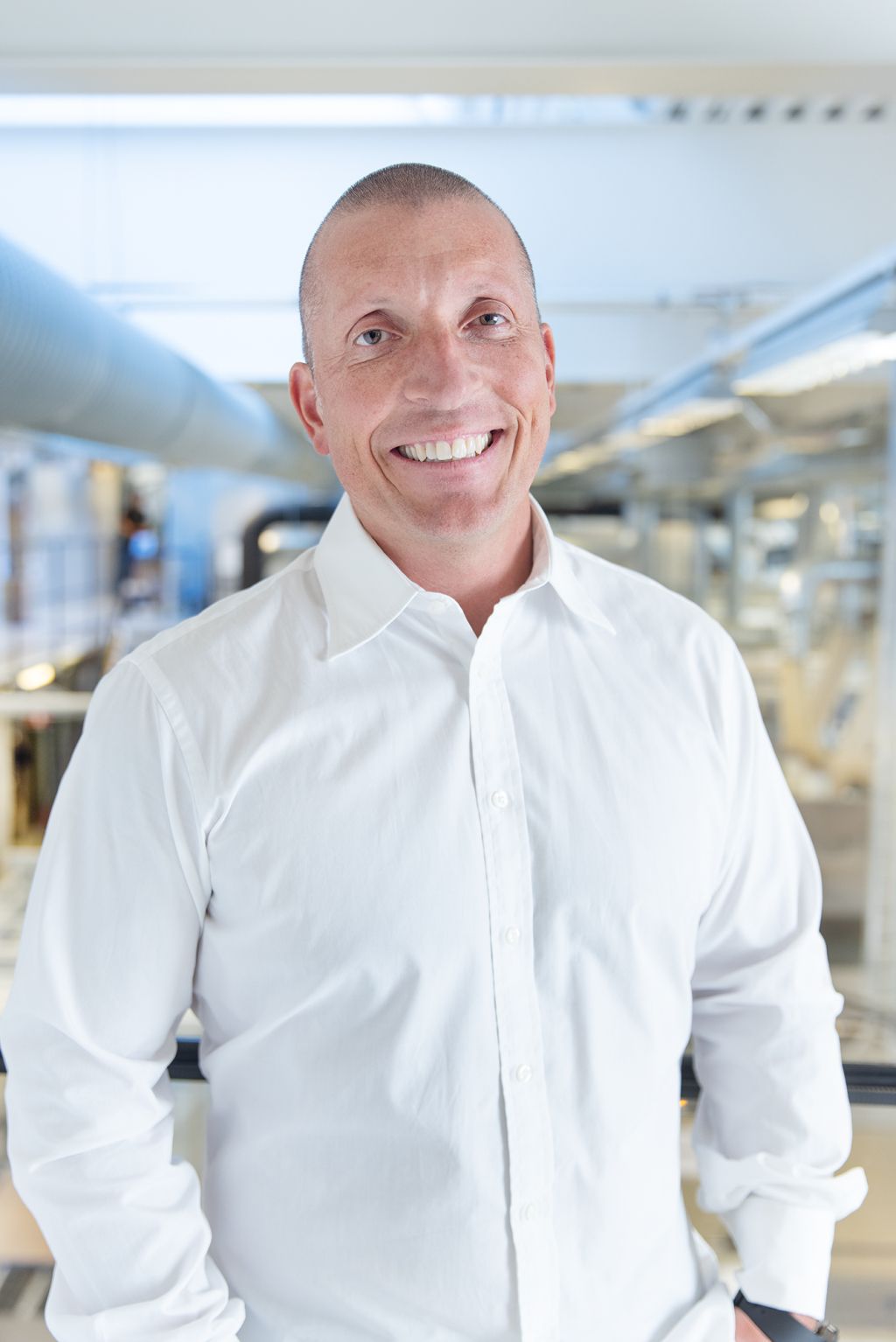 GIOVANNI FILI, FOUNDER, CEO & BOARD MEMBER
Giovanni Fili is an experienced entrepreneur and private investor with more than 20 years of experience in entrepreneurship and 13 years of experience in commercializing high-tech innovations. He founded Exeger in 2009. The goal for Exeger has from the beginning been to develop and commercialize a new generation of solar cell technology better suited for everyday life.
Giovanni has been part of several governmental round table discussions and advisory groups regarding the future sustainable energy technology. He has also participated in official state visits representing the future of Swedish industry. Giovanni was previously appointed as a permanent member of the entrepreneurial forum to advise Minister Mikael Damberg on the entrepreneurial climate in Sweden. He is an experienced speaker and is frequently participating on global panels and talks.
In 2021, Giovanni and Dr. Henrik Lindström received the European Inventor Award in the SME category for the patented solar cell material Powerfoyle.
Giovanni holds an M.Sc. in Business and Administration with a double major in Finance and Information Management from the Stockholm School of Economics.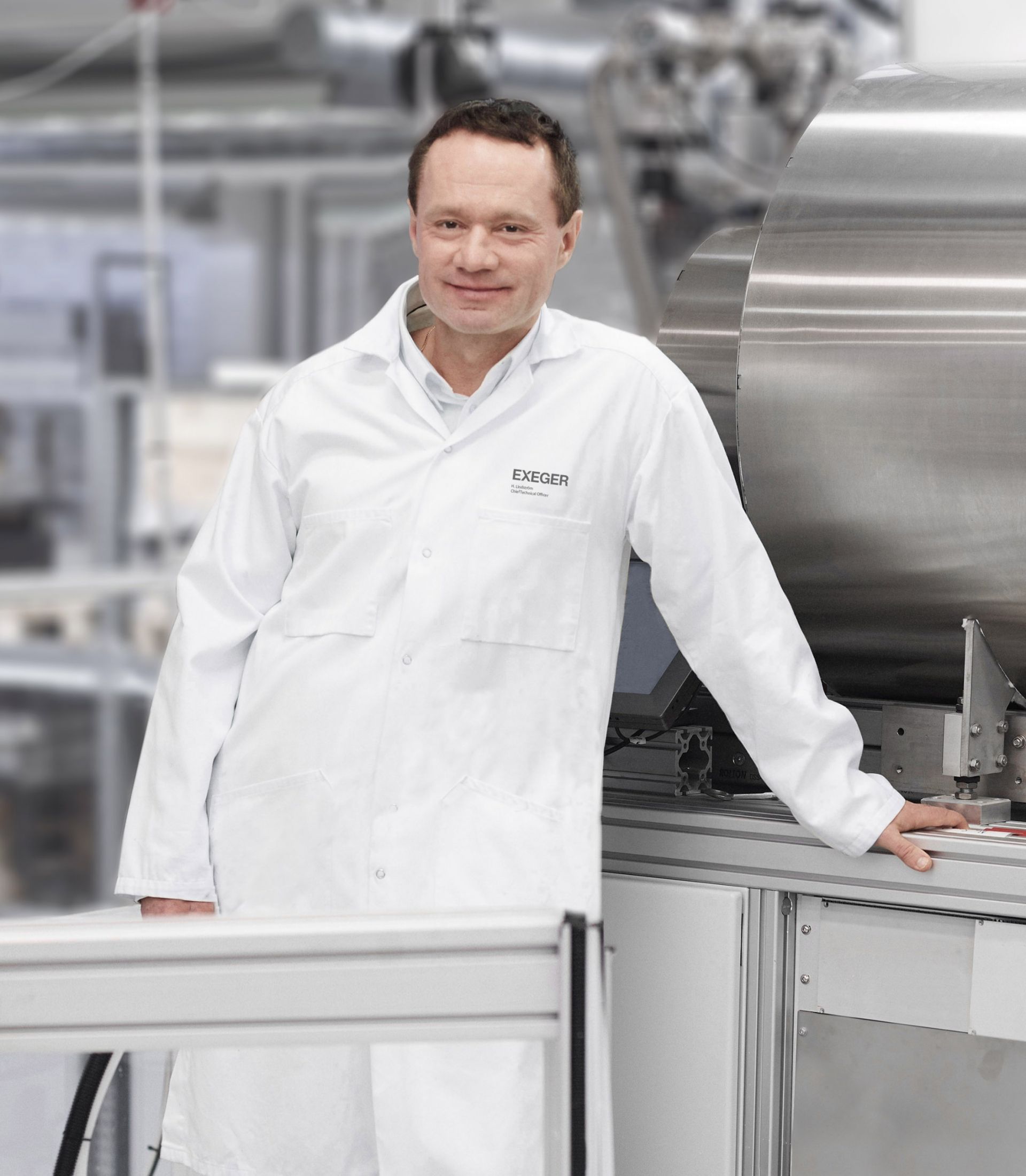 DR. HENRIK LINDSTRÖM, CHIEF TECHNology OFFICER
Dr. Henrik Lindström is Exeger's Chief Technology Officer (CTO). He is responsible for research, product development and production integration. Henrik is a pioneer within the field of dye-sensitized cell (DSSC) technology and has more than 20 years of research experience in the solar energy sector. He holds several approved and pending patents and is a well-regarded researcher with a close relationship with Professor Michael Grätzel at the EPFL in Lausanne. Henrik has published 41 articles and has an h-index of 25 (as reference, a university professor usually has around 18) with more than 5,800 citations.
Henrik and his research team at Uppsala University were the first to reproduce the "Grätzel cell" in 1994. Later in 1998, he became the first scientist to produce a solar cell on a flexible plastic substrate. Prior to joining Exeger in 2009, he worked as a postdoctoral scientist at the National Institute for Materials Science in Tsukuba, Japan, and as an industrial researcher for the nanotechnology firm NTERA, Inc. in Dublin.
In 2021, Henrik and Giovanni Fili received the European Inventor Award in the SME category for the patented solar cell material Powerfoyle.
Henrik holds a Ph.D. in DSSC Solar Cells and Li batteries as well as a bachelor's degree in inorganic chemistry from Uppsala University.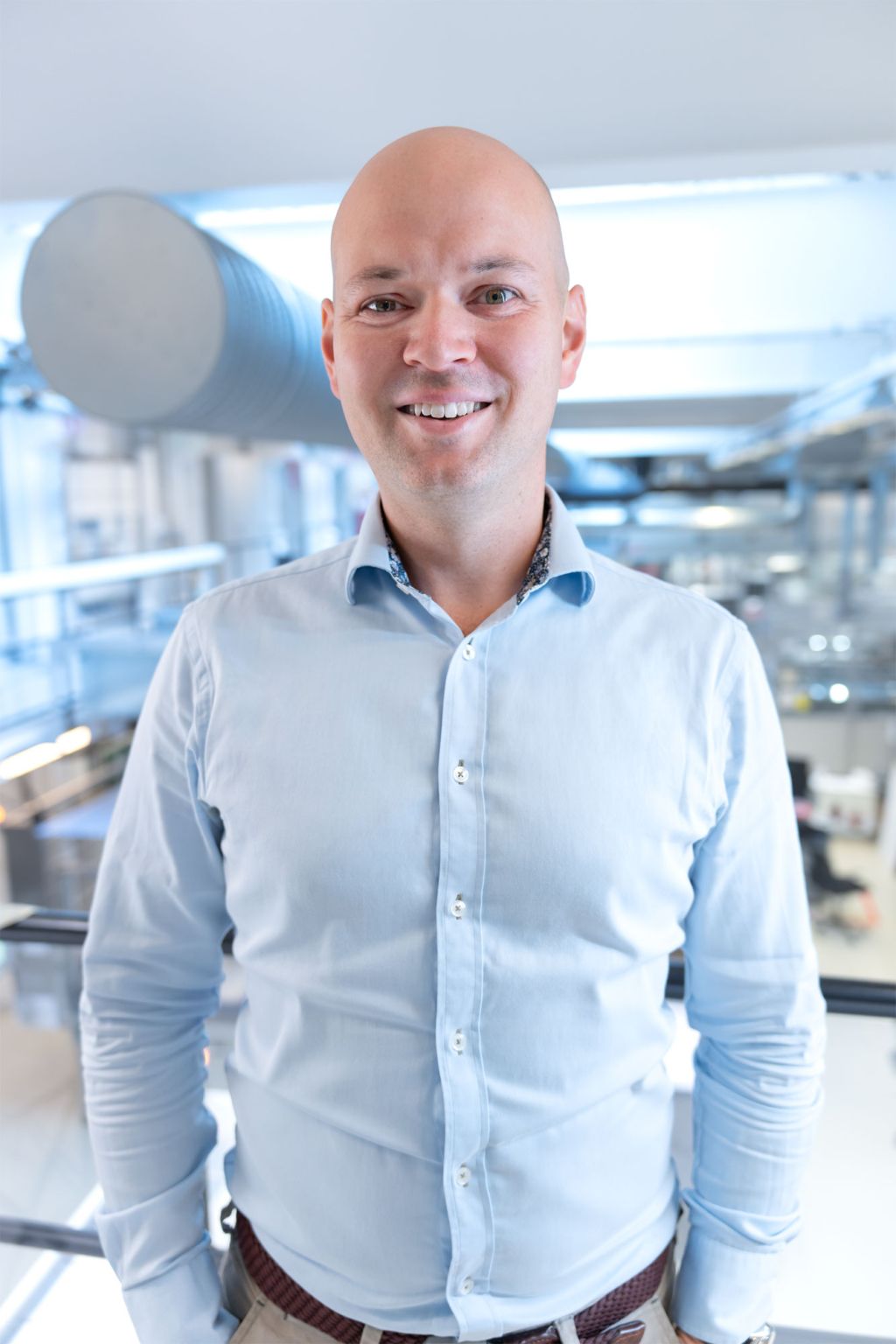 Daniel Nordenström, Interim CHIEF FINANCIAL OFFICER
Daniel Nordenström is Interim Chief Financial Officer as of August 2023 and is responsible for financial management, reporting and funding.
Daniel has a background in finance and strategy. Prior to joining Exeger in May 2022, he held various finance and leadership positions at MTR, Coop and Candyking. Daniel has also worked with business transformation and strategy consulting, most notably from Bain & Co.
Daniel holds a M.Sc. in Industrial Engineering and Management from KTH Royal Institute of Technology in Stockholm, Sweden and a M.Sc. in Finance and Organization from Hong Kong University of Science and Technology.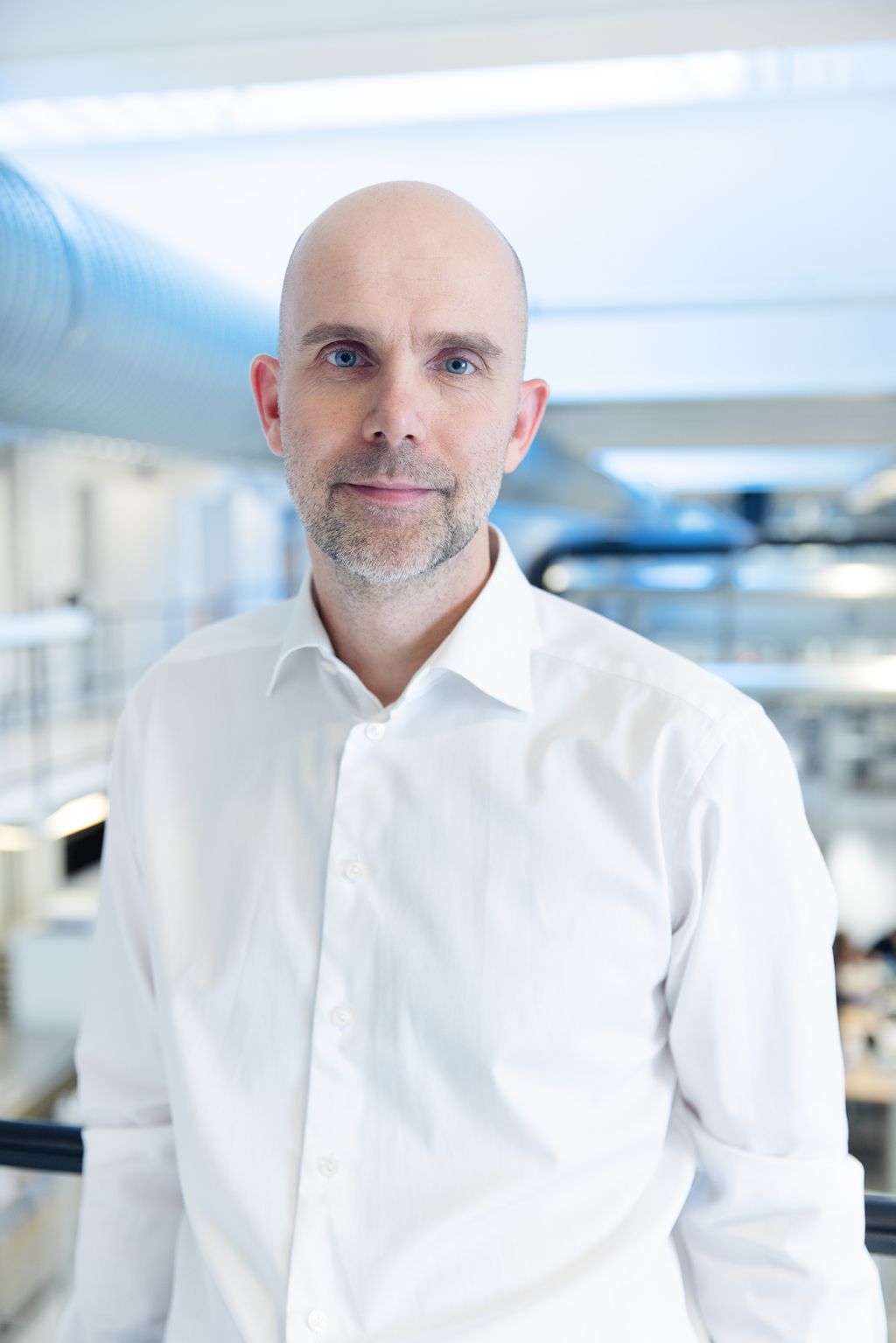 JOAKIM ÅHSBERG, CHIEF HUMAN RESOURCES OFFICER
Joakim Åhsberg is Exeger's Chief HR Officer (CHRO) since 2019 and an advocate for people-centric talent and HR management. He is passionate about providing a business partnering model in line with the overall business strategy.
Joakim has 20 years of experience managing growth, cultural and strategic initiatives designed to accelerate the business. He was previously with SBAB Bank AB and Trygg Hansa insurance company, where he was responsible for developing and implementing people-related change initiatives across the business. Joakim provided advice, guidance, and support to leadership on all people and change-related matters ranging from people strategy and business transformation to day-to-day HR operations.
Joakim studied Business, Economics, Statistics and Political science at Master level at Uppsala University.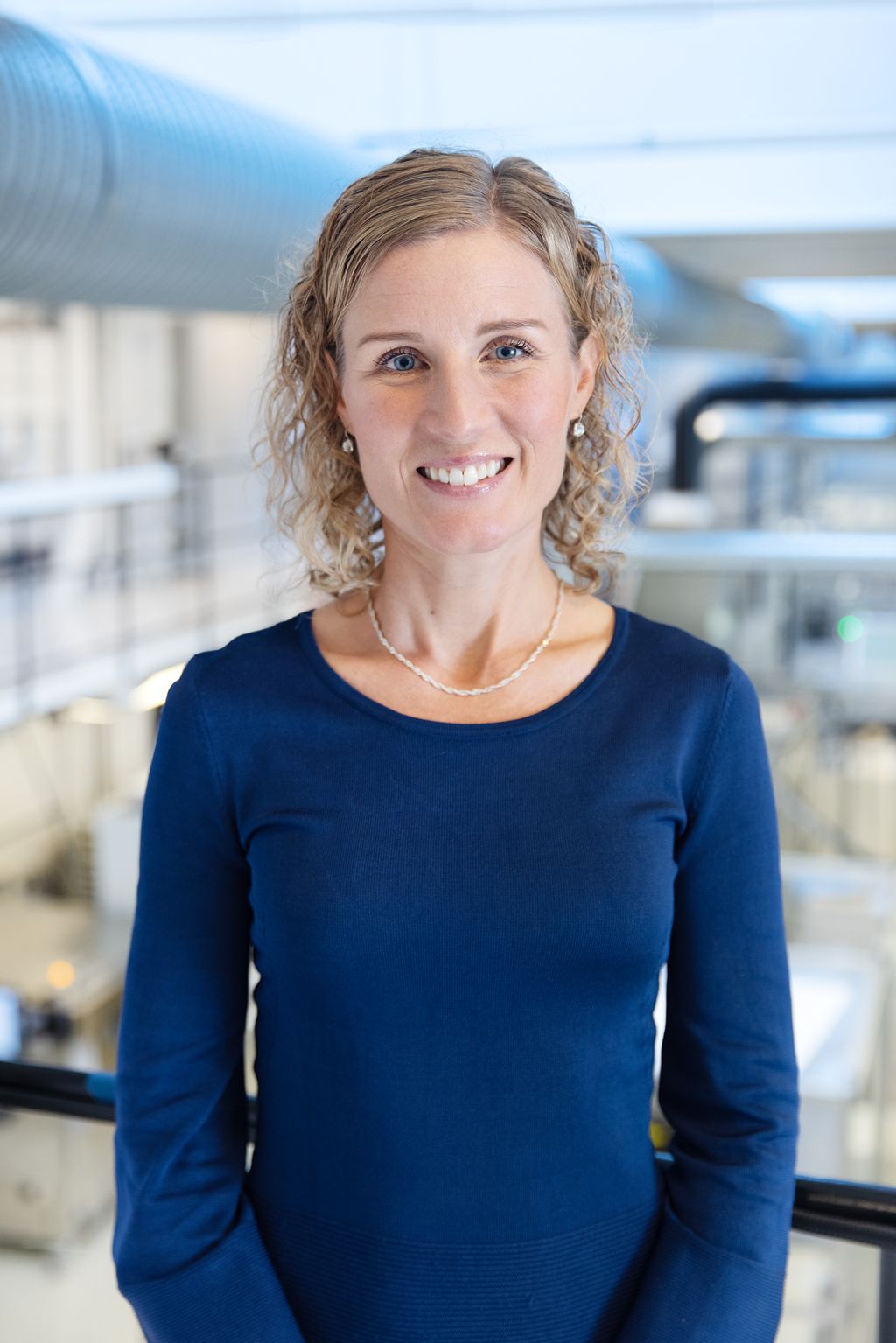 SOFIE LÖWENHIELM, CHIEF MARKETING & STRATEGY OFFICER
Sofie Löwenhielm is Exeger's Chief Marketing and Strategy Officer (CMSO) and is a business minded marketing and strategy executive with extensive sales experience and ample knowledge of brand building, marketing, digitalization, and international expansion. She was elected as a member of the Exeger board in early 2021 but got so excited about the prospects of the company that she took this operational role in September 2021.
Before Exeger, Sofie worked at Google for nine years, most recently as Global Marketing Strategy and Operations Lead at Google headquarters in the US. She started her career at the Boston Consulting Group and moved on to be the CEO and co-founder of the online retailer Dalani Scandinavia. Her board member experience includes an assignment with Swedol AB during the time when the company was listed on NASDAQ OMX Stockholm.
Sofie holds an M.Sc. in Business and Administration with a double major in Accounting and Financial Management and CEMS International Management from the Stockholm School of Economics. She has a Google Executive Marketing MBA from the Wharton Business School.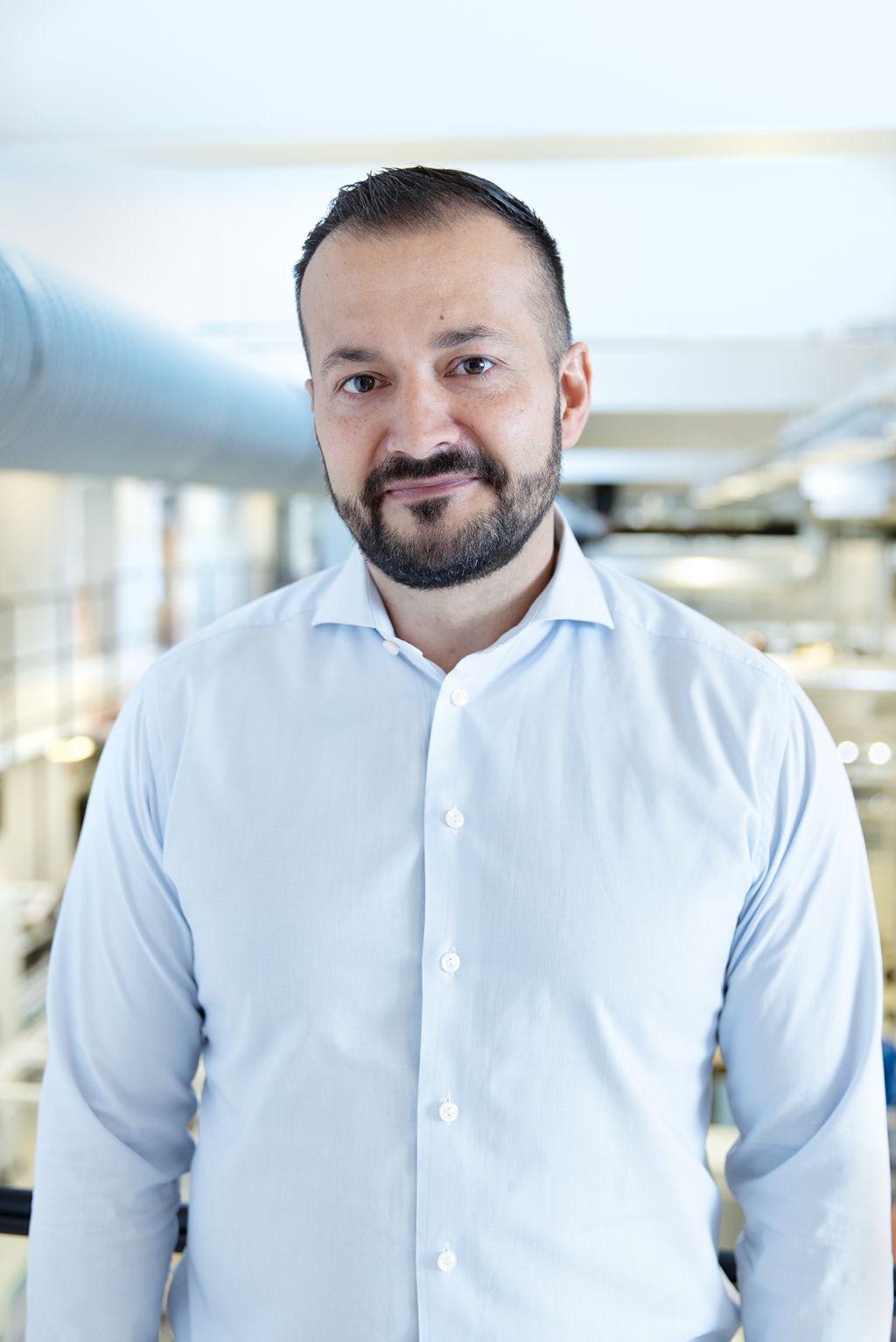 DR. GEORGIOS FOUFAS, CHIEF COMMERCIAL OFFICER
Dr. Georgios Foufas is Exeger's Chief Commercial Officer (CCO) & Deputy CEO, responsible for sales and strategic partnerships working closely with the company's multiple global customers and partners.
Prior to joining Exeger in 2013, Georgios worked for several years within the traditional silicon solar cell industry as an independent consultant. During this time, he gained experience developing industrial solar power plants as well as production of silicon solar cells and modules. He led large projects handling everything from negotiating with suppliers, banks, investors, and governmental officials, to hiring staff and running the daily business and has an extensive industry network. Georgios has also worked as a quantitative analyst in the banking industry specialized in credit risk and advanced derivatives.
Georgios has a M.Sc. in Engineering Physics and a Ph.D. in Financial Mathematics from Chalmers University of Technology in Gothenburg.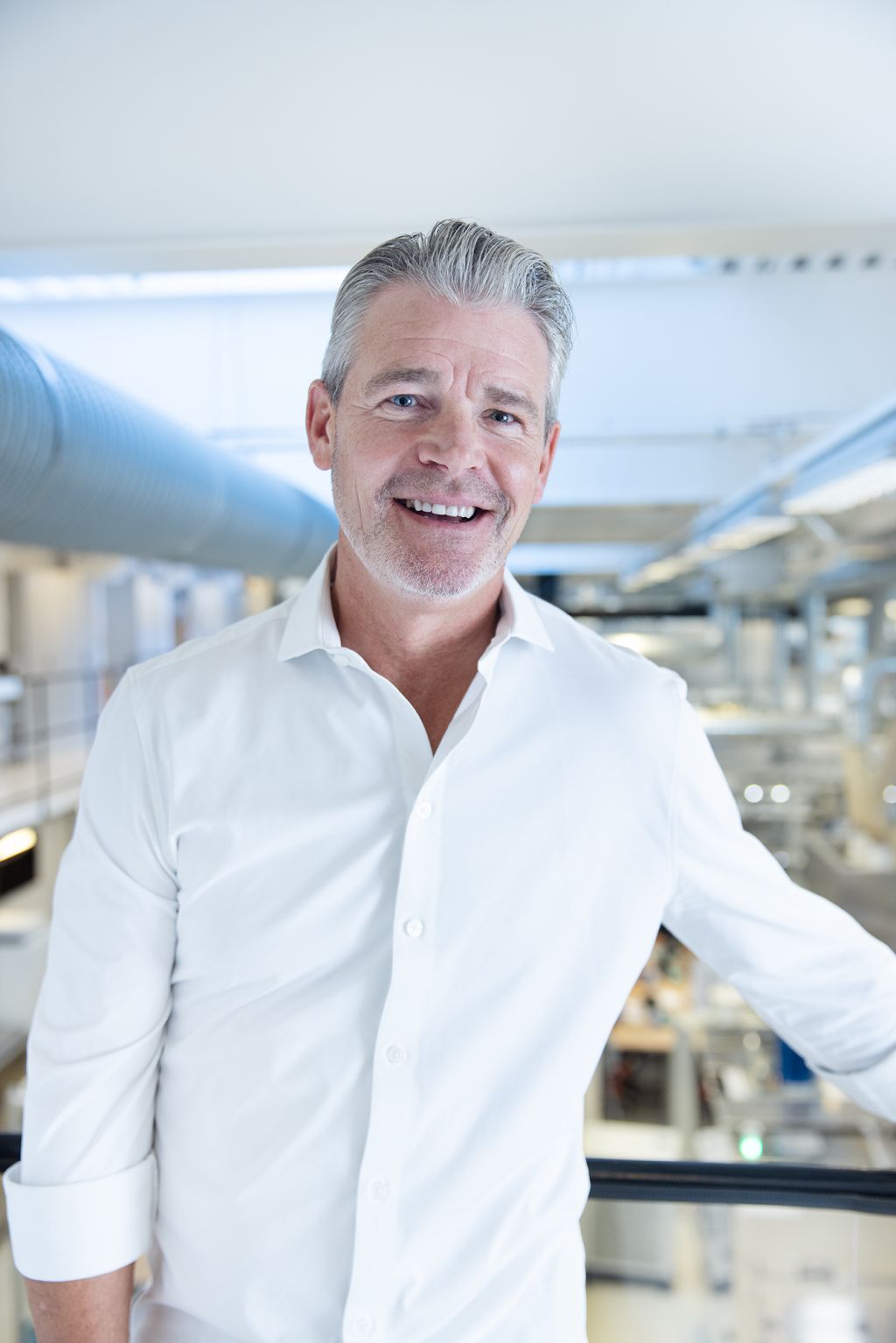 NICKLAS JONSSON, Chief Operating Officer & CHIEF PRODUCT OFFICER
Nicklas Jonsson has been Exeger's Chief Product Officer (CPO) since 2019 and oversees the profitability, quality, and timely delivery of the company's full product portfolio.
Nicklas has a strong background within the consumer electronics industry and Silicon Valley start-ups, counting more than 20 years of experience in sourcing, operations, and product management. He has held leading product management and business development roles at Sony Ericsson, HTC, and Motorola. In 2008, Nicklas led the removal of all manuals and chargers from a substantial portion of Sony Ericsson's product portfolio, resulting in USD 300 million savings and a significantly improved sustainability impact. As VP of Product and BD at Motorola, he led the development and launch of the Moto Mods product portfolio.
Nicklas holds a Master of Arts in Production and Quality Control Management/Finance from Luleå University of Technology and completed Master level classes in Manufacturing and Quality Management at Clarkson University in Potsdam, NY.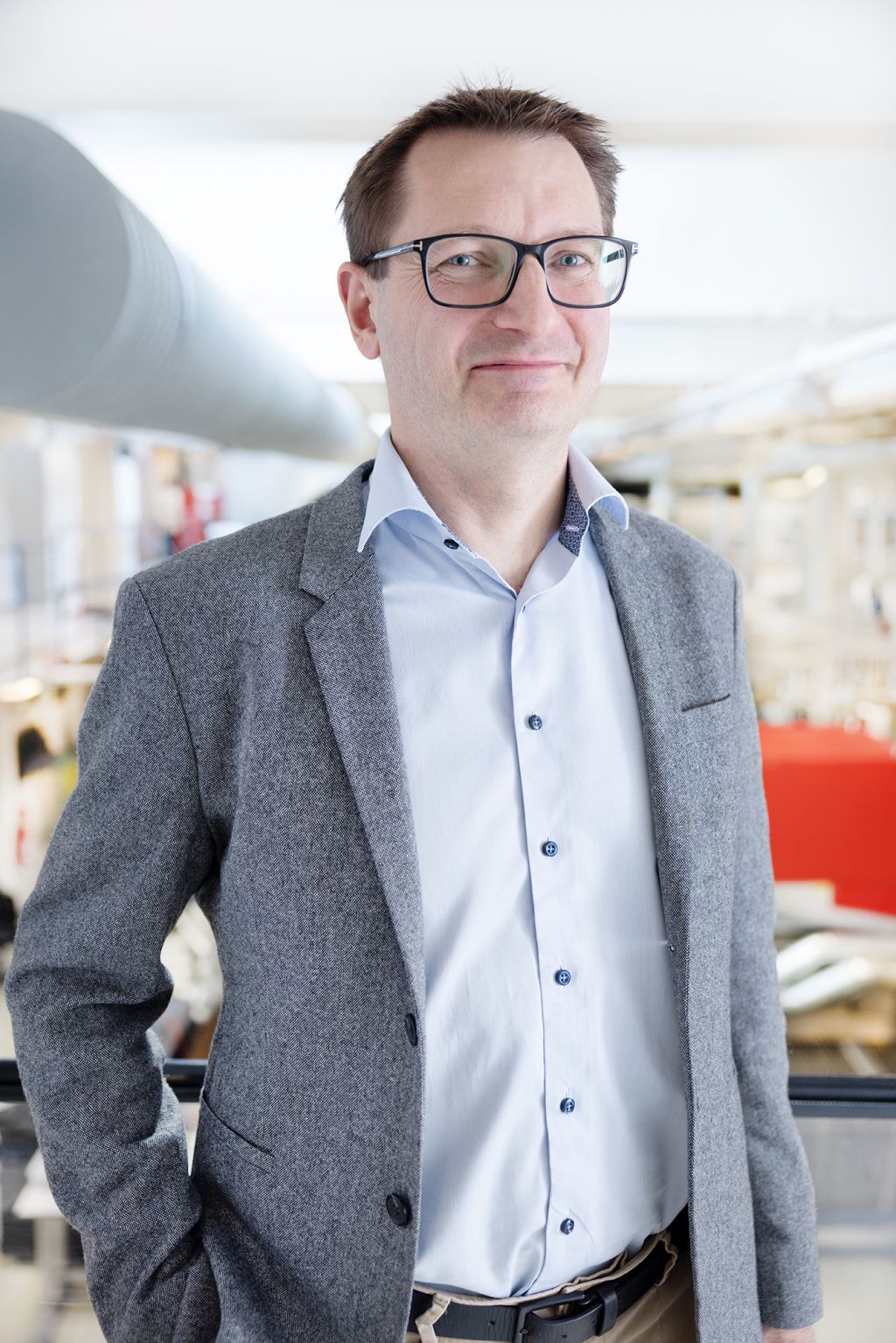 DR. OSCAR HEMBERG, CHIEF PRODUCT INTEGRATION OFFICER
Oscar Hemberg is Exeger's Chief Product Integration Officer and responsible for all aspects of end product integration where Powerfoyle is used in customer products. He heads the Asian operations supporting ODMs and partners in the region.
Oscar has a strong entrepreneurial background from product development and manufacturing and brings more than 20 years of experience to Exeger. Before joining Exeger, he was Chief Technology Officer at Swedish international​ full-service ODM, OSM Group. Before that he was CEO and owner of Flexworks, an electronics product ODM he sold to OSM Group. Previously he also co-founded and held the position as CEO of Excillum, an innovator and supplier of premium X-ray sources. Oscar today serves as board member of Excillum and OSM Group.
Oscar holds a M. Sc. in Engineering Physics and a Ph.D. in Applied Physics from KTH Royal Institute of Technology, Stockholm, Sweden.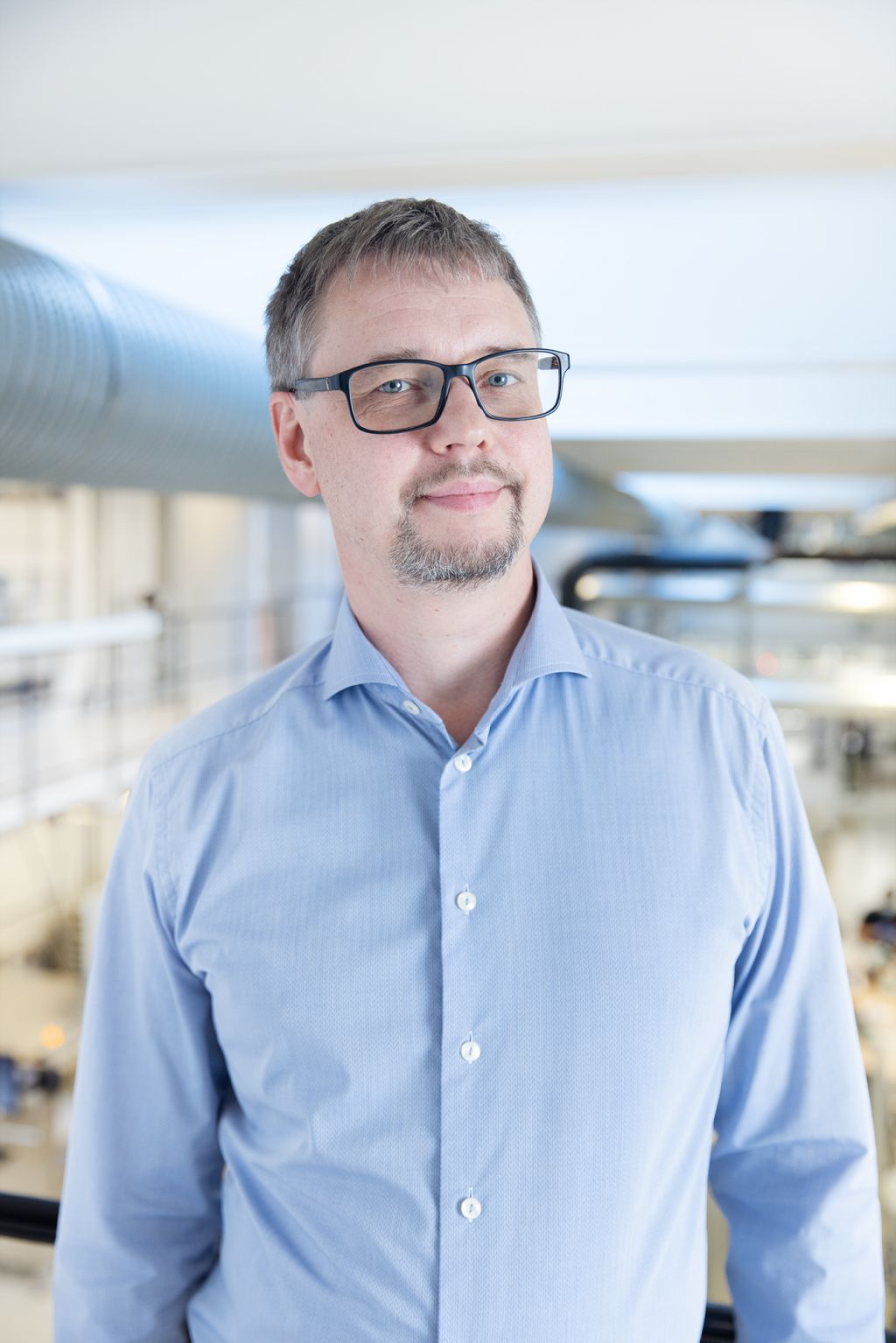 DR. ANDERS HENNINGSSON, CHIEF RESEARCH & DEVELOPMENT OFFICER
Dr. Anders Henningsson is Exeger's Chief Research & Development Officer (CRDO) since 2019. He oversees all R&D projects, research for the adoption of cell development and the transfer process from research to production.
Prior to joining Exeger, Anders was the VP of Research and Development at SAAB. In this role he managed the camouflage research and development for SAAB's camouflage equipment sold to military forces globally. Before SAAB, Anders was a Business Manager at Habia Teknoflour, where he managed two production sites including manufacturing, sourcing, supply chain, technical development and maintenance of equipment and facilities. Anders were part of the corporate management teams at both SAAB Barracuda and Habia Teknoflour.
Anders holds a Ph.D. in Physics, M. Sc. in Engineering Physics and M. Ed. from Uppsala University.
Thomas Bergström, Chief Security Officer
Thomas Bergström is Exeger´s Chief Security Officer since May 2022 and is responsible for security management, including information security, physical security and HR security. Thomas is also responsible for IT management, risk management, and insurances, and is our legal representative for Exeger Asia Ltd.
Thomas has extensive experience with security and risk management. In addition to ten years serving at the Swedish Counter Terror Unit, he has held positions as Deputy Head of Security at the Swedish Parliament and as Head of Operations at 2SecureAB, one of Sweden's largest security consultant companies. Before starting at Exeger he was Head of Security at Hoist Finance AB, a finance company present in 13 countries in Europe, supporting them through an IPO and ensuring compliance with the European financial regulatory environment.
Thomas is a certified information security manager (CISM) and certified lead implementer of ISO 27001 and studied Security and Enterprise Risk Management at the Confederation of Swedish Enterprise and Project Management at Stockholm School of Economics.