Kai Gruner (1965), Chairman
Member of the board since 2015
Kai Gruner is a professional strategic advisor, board member and investor. Kai was until 2016 a Senior Partner and one of the Managing Directors at The Boston Consulting Group in Germany and Sweden. He has worked in management consulting for over 25 years and has an extensive experience of multinational and mid-sized companies in the industrial goods and technology space. Kai has a PhD in Business Administration from the University of Münster, Germany, and M.Sc. in Electrical Engineering from the Technical University of Karlsruhe, Germany. He also studied Business Administration at the University of Washington, Seattle, USA.
Other assignments:
Styrelseledamot i/board member in Exeger Operations AB, Tre Frön AB, Sigrid Therapeutics AB, Plasnordic AB, BGT Best Green Tech Sweden AB, Ancon Technologies Inc., Kadastra AB, Gruner First Invest AB, Gruner Second Invest AB, Gruner Third Invest AB.
Giovanni Fili (1976)
Founder of Exeger, member of the board since 2019
Giovanni Fili is an experienced entrepreneur and private investor with more than 25 years' experience in entrepreneurship and 15 years' experience in commercializing high-tech innovations. Mr. Fili was born in 1976 and holds a M.Sc. in Business and Administration with a double major in Finance and Information Management from the Stockholm School of Economics. He graduated 2002 with a thesis on entrepreneurship. Mr. Fili also studied finance and history at the University of Luigi Bocconi, Milan.
Other assignments:
Styrelseledamot i/board member in Exeger Operations AB, Exeger Incentive AB, Molindo Energy AB, Atrogi AB, Lignin Industries AB, Opis Luma AB, The Water Studio AB, Sigrid Therapeutics AB, Opis Luma Holding AB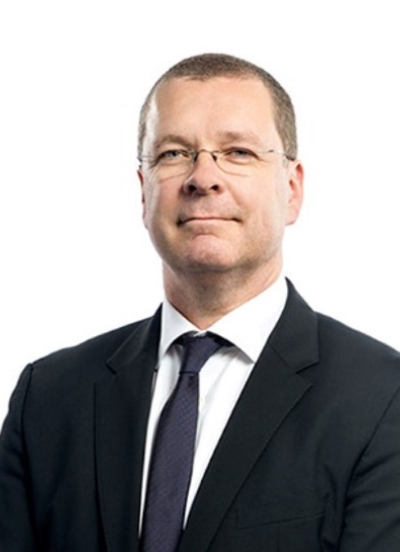 Robert Taflin (1969)
Member of the board since 2012
Robert Taflin is an experienced entrepreneur focused on real estate and medtech. Robert founded and expanded the real estate agent Notar in Sweden and is also co-founder of the life science companies Atrogi AB and Sigrid Therapeutics AB, as well as the real estate companies Tilleike AB and Aeonic AB.
Other assignments:
Styrelseledamot i/board member in Exeger Operations AB, Aeonic AB, Aeonic Vilunda AB, Austar Fastigheter AB, Atrogi AB, Atrogi Incentive AB, BrickBase AB, Brisingamen 25 AB, Brf Signallottan 1, Brf Signallottan 2, Brf Signalottan 3, Brf Andersro 1, Brf Andersro 2, Brf Andersro 3, CPP SG66 Holdings AB, Dimest AB, Forsells Bygg i Stockholm AB, Frejagården i Djursholm AB, Gotlandsbyggen Aktiebolag, Hattens Fastigheter Aktiebolag, Hemsehem AB, Hentaf AB, Independent Fam Investment Sweden AB, Paui AB, Paui Holding AB, Paui Fastighets AB, Run Equity AB, Sudar Fastigheter i Visby AB, The Amazing Global Drinking Company in Sweden AB, Tilleike AB, Vik 1:81 AB, Virapark Hyresfastigheter AB and Västerhejde Fastigheter AB
Per Langer (1969)
Member of the board since 2017
Per Langer is the CEO of Fortum Sweden AB and Executive Vice President of Fortum City Solutions since 2017. He has an extensive and successful career from the Fortum group, where he has been employed since 1997 and held multiple management positions.
Other assignments:
Styrelseledamot i/board member in Exeger Operations AB och Fortum Sweden AB
Carl-Johan Svennewall (1974)
Member of the board since 2017
Carl-Johan Svennewall has an M.Sc. in Finance from Hanken School of Economics in Helsinki and works at Ryttarholmen AB, focused on investments and business development.
Other assignments:
Styrelseordförande i /Chairman of the board in Screen9 Holding AB (publ), 7out media AB, Picsearch AB, Screen9 AB Styrelseledamot i/board member in Exeger Operations AB, Fasadglas Bäcklin AB, Ryttarholmen AB, Fasadglas i Uppsala AB, Mälarmontage Glas och Metall AB, OGGroup AB, Enovation AB, Rugen 33 AB, Tobieson och Svennewall AB, T&S Förvaltning AB, FG Light Energy AB, Fastighet Ansgar 2 AB, BRF Westmans Väg, BRF Mitt i Åre 1988, BRF Biografen Penthouses och Fastighets AB Handelskvinnan
Shigeki Miwa (1967)
Board member since 2019 (Exeger Operation AB only)
Shigeki Miwa has a BA in History from Waseda University in Tokyo, a Master of Financial Management and MBA from Macquarie University in Sydney and has also attended the General Management Program at Harvard Business School in Boston. He is the CEO of SB Energy and General Manager of the CEO project office at SoftBank Group Corp.
Other assignments:
Director of Nemaska Lithium Inc. listed on the TSX, Canada (from 2018), Representative. Director & CEO of SB Energy Corp. (from 2017), Board Member of the Renewable Energy Institute (from 2014), Representative Director & CEO of Bloom Energy Japan Ltd. (from 2013) and Director of Clean Energy Asia LLC (from 2012).
Astrid Rauchfuß (1974)
Astrid Rauchfuß is a Managing Director and Partner at Boston Consulting Group. She is a core member of BCG's Technology, Media & Telecommunications and Marketing, Sales & Pricing Practice Areas as well as BCG's global Co-lead for B2B Telco.
Astrid has worked with global and European Telcos, IT services and network equipment providers, software and cloud players as well as IT distributors. Her client work has covered cloud and IoT strategies, build-up of digital capabilities, sales/go-to-market transformations, and scaling of new business.
Prior to joining BCG, Astrid worked at Bell Laboratories, Lucent Technologies. She holds an MBA from INSEAD in Singapore and Fontainebleau and a M.Sc. in Physics from the Ludwig-Maximilians-Universität in Munich.
Karl Swartling (1965)
Karl Swartling is the CEO of Stena Sessan AB, a privately held Swedish investment company. Karl has an MBA from Stockholm School of Economics. Previous experience as a partner at McKinsey & Company. Worked with unlisted investments at Investor AB (CEO of Investor Growth Capital), and as CEO of the Sixth AP Fund. Member of the Royal Swedish Academy of Sciences' investment committee. Chairman of the Board of Stena Sessan Fastigheter.
Other assignments:
Styrelseledamot i/board member in Annotell AB.
Sofie Löwenhielm (1981)
Sofie Löwenhielm is currently the Global Marketing Strategy and Operations Manager at Google. She was previously a member of the Board of Directors at Swedol AB, CEO at Dalani Scandinavia and Strategy Consultant at the Boston Consulting Group. Sofie has an M.Sc in Business Administration, Accounting and Financial Management from the Stockholm School of Economics.
Other assignments:
Styrelsesuppleant i/deputy board member in Essingen Holding AB